Hello,
I am running a 3D water quality model using EFDC+, its been running for 3 hours and it states that there is 482 hours remaining. Is there a way to speed up this process?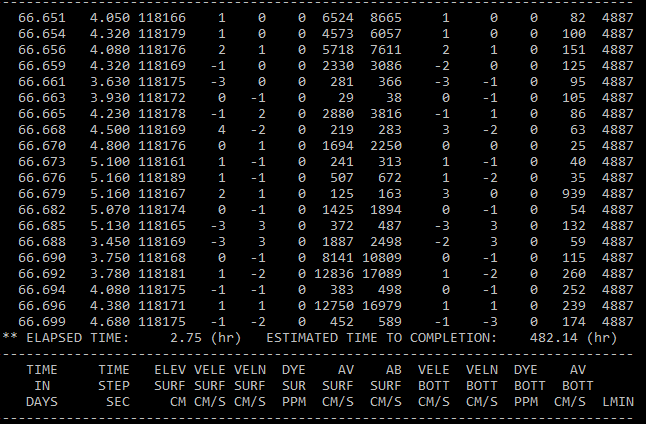 This is how I set up the Timing/Linkage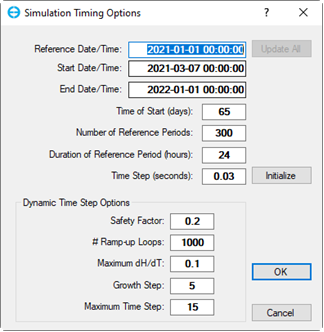 And there are 6432 cells horizontally with 64 vertical layers.
does anyone know why this program is taking so long? Or does it usually take this long to run?
Thank you for any help.